Notes
EGO 3818
VBI PAS-24 Tornado

Combat Shotgun
This shotgun can be charged to reduce the spread and increase the number of pellets released when fired
Epic
Rarer item often found in Tier 4 lockboxes and as a reward for major arkfalls

Syphon
When the effect is triggered, it will heal the players HP, or shield should the player have max HP. When the effect occurs you will hear a sound and a few seconds later around ~450 damage will be applied to the target and you will be healed.

Survivalist
This is a mod synergy.
No Longer Available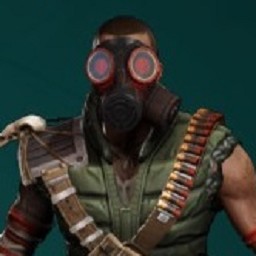 Owner:
ElPresidente West
Server: PS3 NA
PSN: zkeepah
Listed: 2015-06-14T03:44:42.160
More Info
See more information about this weapon.
Comments