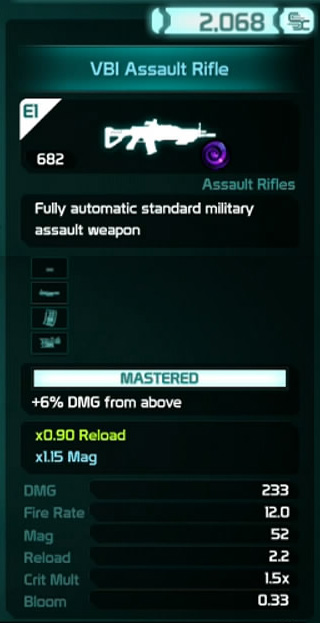 Notes
EGO 682
VBI Assault Rifle
Assault Rifle
Fully automatic standard military assault weapon

Rare
More common than Epic, lowest rarity given by Tier 4 lockboxes

Syphon
When the effect is triggered, it will heal the players HP, or shield should the player have max HP. When the effect occurs you will hear a sound and a few seconds later around ~450 damage will be applied to the target and you will be healed.
For Sale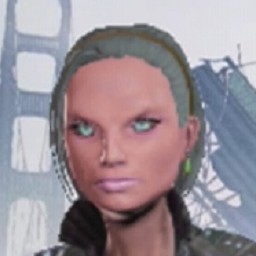 Owner:
Ambassador Skye
Server: Xbox 360 NA
Xbox Live: clubside360
Listed: 2014-01-21T11:27:26.037
More Info
See more information about this weapon.
Comments